Start your baby's wearable life from the earliest possible moment. The Opro9 SmartDiaper provides important information to parents about humidity and other bodily data.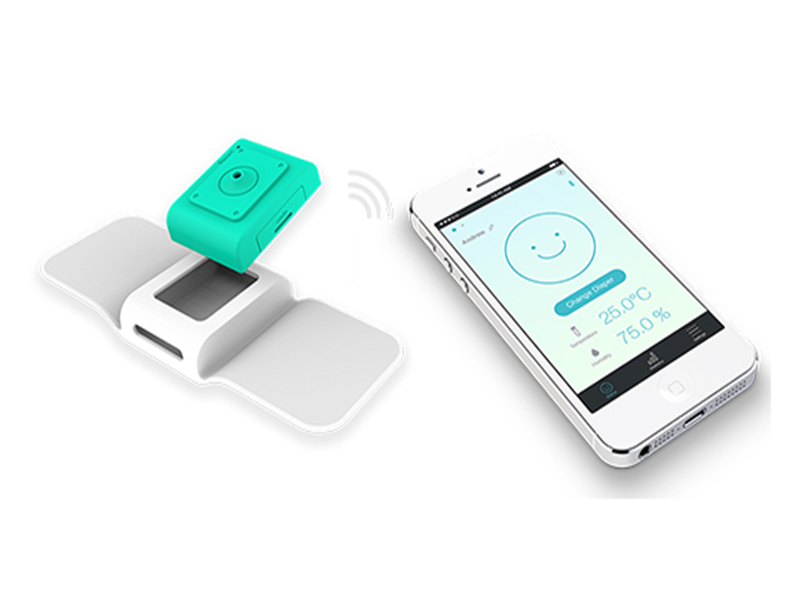 Opro9 SmartDiaper is intimately designed for babies. It integrates well with a baby's routine so parents can start raising their child in an increasingly technological world. Its design is light, clean, and ergonomic so that babies who use it can feel comfortable. It reflects the future of infant care technology. The straightforward smartphone App interface allows for measurement of the temperature and humidity in a baby's diaper. You can quickly see the four stages of change in a baby's diaper in the App, from a smiling face to a crying face. Your phone will also receive reminders from the App, so parents won't miss the right time to change their baby's diaper. Parents will indirectly save money on the cost of diapers when they know exactly when a wet diaper needs to be changed. Further, this device can automatically record the data when a baby wets their diaper, which can help parents understand their baby's toilet habits, ultimately making toilet training occur much quicker.
This is also available for adults, which is helpful for caregivers. It reduces the need to continually check diaper condition and reduce risk of rash and exczema.